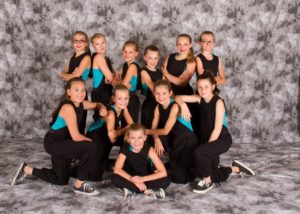 A Dance Place offers Windsor dance classes to kids of all ages. Does your child dream of being a dancer? Do they have extra energy to burn? Do you want to build confidence and nurture the entire child? Maybe it's time to sign up for a class.
Dance is an activity for everyone! It allows children to nurture and showcase their creative side and express themselves through music and movement. Dance builds physical and mental strength. It's a great outlet for all types of children.
When it comes to finding an exceptional dance class in Windsor for your child, look no further than A Dance Place. We've been helping kids express themselves creatively and learn new skills for nearly a decade. Our goal is to make dance classes enjoyable and accessible. Every child can become a dancer and try something new!
We offer the following types of dance classes:
Tap
Jazz
Ballet
Lyrical
Hip Hop
Kinderdance
Preschool dance
There's a dance class for every child, starting at age three up to age 16 and beyond. No matter your child's level, experience, or style, we have the perfect dance class. High-energy classes like tap and hip-hop allow kids to learn about expression, creativity, and storytelling. Other classes like ballet and lyrical dance focus on poise and balance. They teach kids to share their emotions through dance.
We also offer summer dance classes at our studio in Windsor. Dance is the perfect summer activity because it keeps kids moving! They get to build their skills, have fun, and make new friends. Just because school is out doesn't mean kids can sit on the couch all summer.
Learn More About Our Windsor Dance Classes
We would love to talk to you about how we can meet your child's dance needs with our Windsor dance classes. Contact us today by email or call us at 970-590-9530.
Leave A Review, Want To Hear From You!
How was your experience at our dance studio? At A Dance Place, we are passionate about providing our clients and students with the kind of experiences that compel them to share it, and we would love for you to share your thoughts about your experience with A Dance Place in Windsor, CO on one of these internet review sites!
Just click on any of the icon's below to get started and you will be directed to A Dance Place's unique Windsor studio social page. Or feel free to call us personally and express any feedback you'd like to share.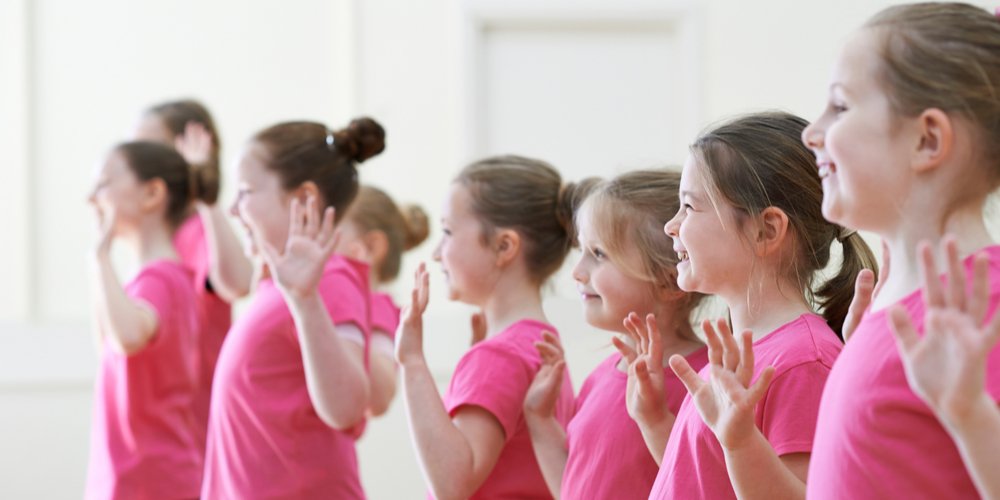 6 Reasons to Enroll in Dance Classes for Kids
Dance is more than just a way to keep your kids busy. It also has tremendous benefits for their social, physical, and emotional development, aside from being incredibly fun and rewarding. Here are six reasons to sign your child up for Windsor dance classes:
Builds confidence. No matter if your child is starting dance lessons as a preschooler or as a teenager, dance provides a great opportunity to build confidence. By pushing kids out of their comfort zones to try new things in a safe and supportive environment, kids learn how to take risks and become more confident. As they perform and showcase their skills for other people, kids learn to stand up for themselves and be confident in their abilities. Dance also builds self-esteem as kids see their skills grow and realize what they can accomplish.
Sparks creativity. Dance is an art form that many children don't get to experience fully. When kids learn new movements and choreography, it unleashes their creativity and they see the potential for what they can create with their bodies. Creativity is a vital part of childhood and can stimulate other emotional and mental benefits. Dance classes for kids also use a variety of music, which introduces children to new kinds of rhythms and instruments.
Allows for self-expression. Many kids use dance as an emotional outlet for self-expression. Dance classes teach the movements and choreography, but they also allow kids to move on their own and create their own dance pieces to represent their feelings. Instead of keeping emotions bottled up inside, kids learn a healthy way to share their feelings and cope with new emotions. Dance is a powerful form of self-expression and provides a way for kids to share their emotions in a way without words, which can be better for kids.
Develops social skills. Kids dance classes teach a number of valuable life skills, including social skills that will help kids at any age. Visiting a dance studio puts kids in contact with other kids their age with similar interests, which opens the doors for lifelong friendships. As kids learn new choreography together, they learn to develop patience and communication skills. They also learn how to share their feelings and emotions with others without getting frustrated. Although many people think of dance as an individual activity, dancers work together to create a cohesive routine, which teaches kids the value of teamwork and supporting their peers. Many kids break out of their shells in dance classes as they build a network of supportive friends.
Encourages physical activity. Dance is also a great form of exercise and teaches kids healthy habits and to get their bodies moving. Dance develops strength and endurance and provides a full-body workout for kids that will get their blood pumping and build muscles in a way that focuses on health and well-being. Dance classes allow kids to release their energy in a positive way and teaches them how good it feels to be active and healthy. In order to be successful in dance lessons, kids must eat a balanced diet and drink plenty of water. They also have to get enough sleep so that they have energy to perform their best in class. These healthy habits will stick with kids throughout their lives, long after their dance classes for kids are over.
Teaches perseverance. Dance isn't always easy, especially as kids advance through various classes or try new forms of dance. Sticking with dance classes and seeing the results as pieces come together for performances or competitions can be incredibly rewarding for kids and teaches them the value of perseverance. Even a small child feels accomplished when they learn something new. Many dancers set goals for levels they want to reach or skills they want to master. Dance teaches focus and discipline as kids learn how to work through issues and try hard things. Goal setting and learning how to work towards a milestone are skills that can be applied in all areas of life, including at school and in a future career.
If you're looking for dance classes near you, consider the many benefits that come from enrolling your child in dance classes. Aside from getting them moving and introducing them to new friends, dance classes provide a variety of lifelong skills and lessons that will last far past the end of dance class.